Fitting out commercial or industrial space can be a stressful undertaking because there are many variables, not to mention the large pool of stakeholders – including staff, senior management, real estate consultants and project managers, vendors, and contractors.
In real estate parlance, a fit-out is broadly defined as the end-to-end process of transforming an internal space into a working space, complete with facilities such as restrooms, raised flooring, lighting system, meeting rooms, workspaces, office furniture, and the staff pantry.
What Is Office Fit-Out?
Office fit-out is the general term used to describe any renovation work that is related to making sure interior office space is fit for purpose. Think of the fit-out process as the preparation stage; this is when the proposed office space is being made into somewhere that's safe for you and your employees to work within.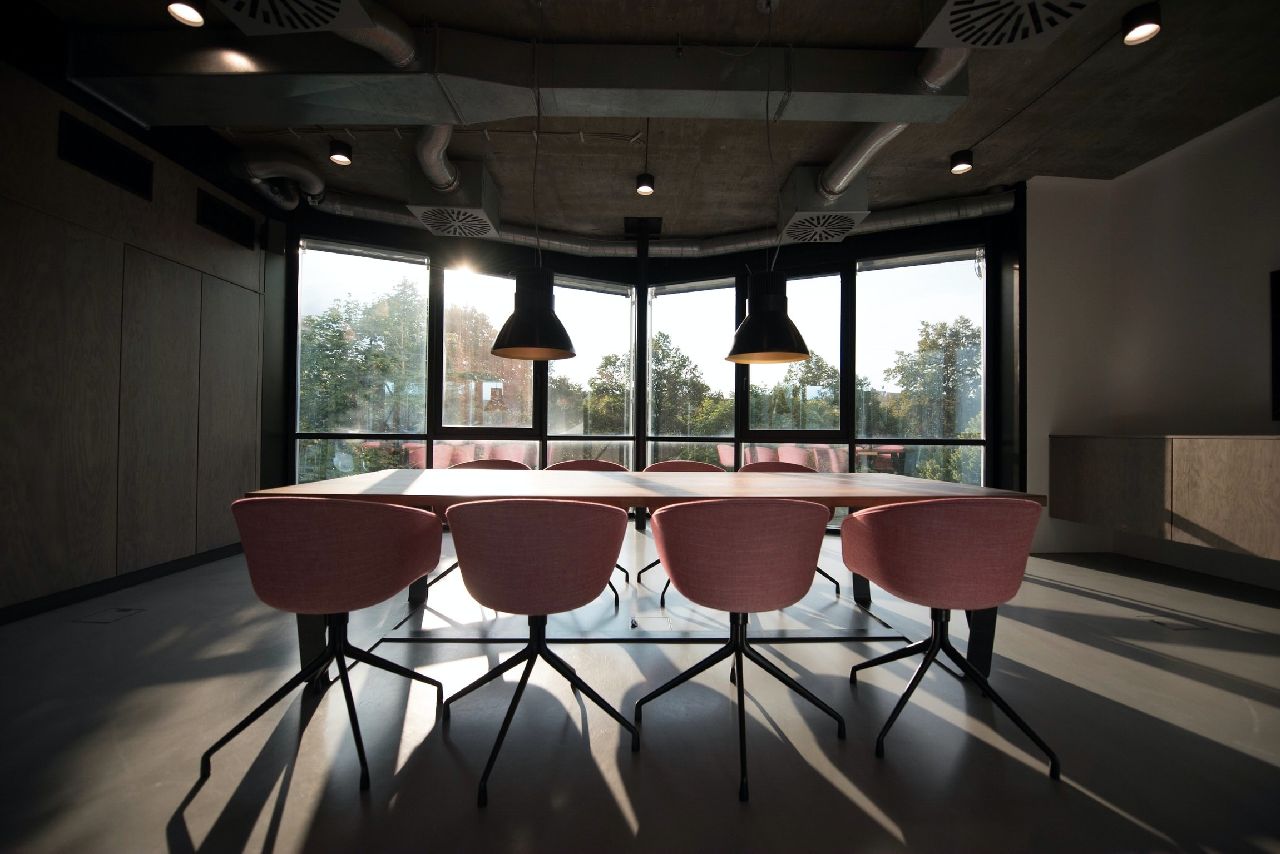 The fit-out stage helps prepare the blank canvas that will eventually become a fully functioning and refurbished office. Fit-outs don't always just include the actual office space – they can also include the preparation of other areas, such as stairways and car parks. You might need an office fit-out service if you relocate your office location to a new building.
Why Office Fit-Out?
Investing your time and money in the present workplace is the business growth in future. Think about the potential outcomes of it, and how it can increase the value of your company. According to a recent study, 88% of companies believe that their Office fit-outs had a positive impact on employees. Hence, you can say that an Office fit-out might boost the productivity of your employees.
Different Types of Office Fit-Out:
Due to the many processes involved in making a building suitable and safe to work in, there are a few varying kinds of Office fit-out depending on the stage of development that your building is at. Some companies may offer one type of fit-out, whereas some will offer the whole package.
Shell & Core
You can say that the "Shell and Core" are the mainframe of the building. The building is complete, but the systems and services are yet to be installed.
These kinds of fit-outs involve getting the basic, concrete structure of the building ready for the purpose. With a Shell & Core fit-out, the building structure has already been put together and constructed by building teams. The space they've constructed is only the 'shell' of the building, so a shell & core fit-out fully prepares this space for use by adding basic mechanics and electrical work.
Category a
A Category A fit-out is the next step up from shell and core. This stage is where more complex mechanical and electrical work is added, such as lighting. Raised access flooring and suspended ceilings are also fitted out during the Category A process, alongside toilets, fire detection systems and air conditioning units. After this stage, the space is now fully functioning and ready to be furnished.
Category A fit-out refers to the tenant's own space fit-out. This is the basic fit-out and includes all the processes like electrical and mechanical installations. Suspended Ceilings, Fire Systems, Lighting, and Air Conditioning are included in this fit-out. In Category A fit-out, you can expect grid ceilings, fitted lights, raised floors, internal surface finishes, blinds, etc.
Category b
Category B is developing the internal space according to the tenant's requirements. Category A is a blank canvas, and Category B is filling out that canvas. With Category B, you can have the chance to create a new vision that perfectly matches your company. This makes the office functional that includes Private office spaces, IT Common Rooms, Kitchen/ Snack areas, Reception areas, Floor finish, Doors, Meeting and Conference Rooms, Installation of Furniture and so on.
This is the closest type of fit-out similar to office refurbishment, where the final details, such as furniture, are added, and interior design techniques are considered. The difference is that the phrase 'Category B fit-out' is used to describe the interior design, furnishings and finer details added to a space that didn't already have existing furnishings.
The Office Fit-Out Method
The office fit-out strategy is divided into three parts, each step aiming to make the office a true workplace of the future.
Development
Before getting started on decorating, many factors need to be taken into consideration.
Knowledge, Familiarization, & Experience with Building Design & Client Fit-out Standards – This includes surveying the building design and services, as well as its fit-out and technical standards (which include infrastructure, communications, the rooms present or to be constructed, and the like).
Define Governance Model for the Fit-out Project: At this part of the process, roles and responsibilities are assigned to the respective project teams. This also involves a review of the proposed project plans. All key stakeholders will receive an approval matrix about the proposals.
Regulatory Requirements: This step consists of the procurement of local government permits and registration, as well as Importation Clearance for any foreign-bought materials needed.
Define Project Implementation Governance: This involves laying out safety and security regulations for the project management team, as well as the main contractors and subcontractors.
Market Testing
The transition period will include identifying the necessary dependencies and hand-offs between stakeholders. A company that can support and develop a facility operations manual for the fit-out project to include warranty programs and ultimately plan preventive maintenance programs for all fit-out installations.
Preparation and Readiness for Operations
This final step assures that the space is ready for its future occupants. With the volume of the materials and equipment for the fit-out project, the company will create a procurement matrix to address volume discounts, direct importation, warehousing, and delivery phasing flexibility options. As the office fit-out service provider, I can also leverage current vendor relationships and unit cost contracts with all fit-out subcontractors and vendors. Which can also support managing all the subcontractors for the implementation program, as well as consolidate all applicable site requirements. This includes temporary facilities, toolbox safety orientations, debris clearing, and project reporting.
Office Fit-Out Guide
But an office fit-out project can be an arduous job. Whether a renovation or fitting out a new one, the job can prove to be overwhelming (and expensive!), especially if you don't plan and execute systematically.
If you're seriously considering an office revamp, you may refer to the checklist below to guide you through handling the whole fit-out project management process.
Start With a Brief
Before you proceed with anything else, start with understanding the rationale of your fit-out project. Why was it conceived in the first place? Start by finding the reasons why you are doing it in the first place. Is it because your lease is expiring soon? Is it an expansion, a merger, or an acquisition? It could be anything. It could be that you're moving because you want to be closer to your clients or you want to redesign working practices. The thing is, if the reason for the project brief is clear, you can be more decisive and effective in pursuing a direction with your project.
Select the Team
In building a space or handling fit-out projects, efficiency is key. You have to be able to do numerous tasks simultaneously, and that means having to delegate tasks to different people in your organisation. Begin by setting up a team that will focus solely on the fit-out project.
a. Project Coordinator – Managing the project yourself will take much of your time away from your other business functions. It will add another responsibility to you, and you might miss out on important details that keep the business running. That is why having a 'fit-out champion' will be ideal and helpful. The project coordinator or 'fit-out champion' can report to you details, timelines, suppliers, to-dos, and progress reports. These are just the details that need your decision so the project can move forward.
b. In-House Team – You might also want to consider building a team that is composed of representatives from different departments – HR, Finance, IT and Communications, Marketing, Legal, etc. Inputs from every department and function are valued so that the needs of each department will be accounted for in the design. Any operations and design issues from your previous office must be noted so that you can apply improvements to your project.
c. Contractor – While your team is already composed of department experts, a building expert is also a requirement. Contractors have a curated and accredited list of suppliers and subcontractors who can help put your visions to life seamlessly. Contractors can also help you stick and work around your budget.
d. Facilities Management – You may also need the help of facility management and building managers, especially if your office is located in a high-rise building where your project can obstruct tenants, working hours, and work productivity of other businesses. Facilities management help secure documents, permits, and appropriate building work schedule, as well as help the accredited suppliers such as suppliers of coffee, printing machines, etc.
Set an Objective
Now that you know which direction you're headed from the brief and have a team to work with, you can now start writing out your main objectives for this project. This objective will be your success metrics after the project is done. Objectives will be as simplistic as being able to have accommodation for 100 employees (and that means having enough tables and chairs), having five executive rooms for company executives, including four meeting rooms, two pantry areas, a receiving area or lobby, and the like. Such objectives will help the designer and contractors in creating the most fitting office space design.
Conduct an Audit
Conducting an audit means tracking and keeping tabs on the company or organisation's existing assets and processes. This process can bring your attention to the things that are working and things that no longer work for your company.
a. Space Occupancy Study – You can begin this by leading a Space Occupancy Study or SOS. SOS lets you gather raw physical data and enables you to analyse levels of workplace utilisation. This will help you further improve your design objectives.
b. Staff Survey – Staff input is also important, so you don't miss any relevant detail. Oftentimes, we have colleagues whose perspectives are crucial to business, health and safety yet aren't too vocal or persistent in getting them across the management. This is the time when we encourage them to share their unique experiences and have the chance to delight them by actually having their sentiments heard and resolved.
c. Storage Audit – It is advised for every company to conduct an on-site assessment to keep tabs on equipment and assets to shine a light on how much storage space should be allocated in the design. It is also an opportunity to keep count of the physical assets that you can re-use on your fit-out (which means lesser expense!), and what should be replaced already.
Prepare a Budget
Always stick to a budget. While office fit-out is important in employee welfare, you don't want to end up cutting other budget allocation for skyrocketing construction expenses. You also don't want to be halting your project or compromising construction integrity by setting the budget too low. You have to be precise and careful about your budgeting approach. Make sure you factor in the occupancy rates, repairs and maintenance, equipment, migration fees, and soft costs such as travel expenses.
You must ensure every expense is accounted for in your budget, including floor coverings, carpet, partitions, furniture, and even parking fees. You may also set-up a contingency allowance in your budget should there be any unforeseen factor that may affect your project continuity.
What to Consider Looking for an Office Fit-Out?
Planning is a fundamental part of any office fit-out project. A well-planned office space makes for a stress-free environment that both your staff and clients will appreciate. To help make your new office fit-out enjoyable and successful, here are the things to consider before you take the plunge.
Ask Yourself the Big Questions
A new office fit-out, whether it be a refurbishment of an existing location or relocation to a new office, will benefit your business in many ways. From better staff performance to increased workflow, better lighting, and easier movement throughout the office space. Then there are the more obvious benefits like presenting a more modern space to clients and customers.
Before beginning your new fit-out, you should know what you want. Ask yourself the following questions:
Why do you need a new office?
What kind of fit-out do you want?
Where will your new office be?
The answers to these questions will help determine your budget, the length of time it takes to complete the fit-out and guide functional and aesthetic choices.
Planning for the future: While your workplace needs to reflect the current climate of your business, it should also be able to adapt to future changes. Along with the 'big picture' questions above, write down the answers to these 'future direction' business plans:
How is your business/industry going to change and grow over the next few years?
Can your current space accommodate company expansion?
How will technology trends impact the size and shape of your office?
Is your space flexible enough to adapt to rapid change?
If your existing facilities are outdated and unsuitable, then you should start looking for a new space to house your office. On the other hand, if you have space but are looking to upgrade your workplace environment to improve company image and enhance productivity, a refurbishment might be the answer.
Know Your Budget and Get a Comprehensive Quote
Hunting for quotes on office fit-outs is better when you already have a budget. While you might have to do some initial fact-finding to determine the rough price range for a fit-out that reflects your ambitions, generally knowing how much you can spend will help avoid wasted time dealing with contractors that are outside your budget or unable to deliver on expectations.
Items to consider in your budget include:
Costs associated with the move.
How much and how long you might have to store equipment and furnishings?
The overall design of the fit-out.
The costs of new furniture.
IT and telecommunications infrastructure.
Quotes and responsibilities: Quotes are an information-gathering exercise, both for your company and the contractors involved in your fit-out. A quote isn't a promise to engage, so utilise them to make informed decisions. Use pro and con lists to compare different companies and consider the total picture. If you're a good project manager, this should become second nature. If it's outside your scope, you might want to consider engaging someone to manage your project, perhaps from within your organisation.
If you engage a single interior design company to handle the fit-out, their quote should include the following:
Design brief.
Technical plans.
Delivery of materials.
Building assessment.
Project management and construction.
Make sure the initial quote includes all possible costs so you can effectively budget for the fit-out and not have to worry about unexpected costs down the line.
If you're managing the project in-house, you may have to engage independent contractors for each step of the process. You'll also be responsible for supplying technical plans and building assessments to on-site contractors and take control of the process, insurance and scheduling from start to finish.
Be in Sync With Your Brand Identity
The design of your office should reflect the vision, mottos, ideas, values, culture and desired appearance of your company. It should also be an extension of your advertising and marketing collateral (and vice versa). This means that clients get the same impression walking into your office as they would when viewing your company's website or marketing collateral.
It's best to involve your marketing department in this process, and they probably know your brand better than anyone. Kick the collaboration process off early and ensure you create an office that reflects your company's values.
You can effectively raise your performance with a transformative fit-out that's sure to attract the right clients. You can afford to think bigger when it comes to fitting out a space that's guaranteed to boost productivity and collaboration — impressing your employees and visitors.